The Do's
1. Een glimlach is besmettelijk

Zorg dat je altijd vrolijk en met een open houding de klanten verwelkomt en verder helpt. Wees fris, verzorgd en zorg voor een opgeruimde winkel. Dit zorgt voor rust en een positieve sfeer waardoor klanten altijd met een glimlach de winkel verlaten!

2. Kennis is key

Wil jij een klant iets verkopen, is het belangrijk dat je weet wat je verkoopt. Dit maakt het mogelijk om iedere klant een goed en passend advies te kunnen geven. Verdiep je dus in de items die je verkoop, waarom zou jij ze kopen?

3. Een actieve houding

Zorg dat je altijd een actieve en oplettende houding uitstraalt naar de klanten. Ben jij even bezig met iets anders zoals telefoneren? Vergeet nooit om elke klant toch netjes even te begroeten. Daarnaast loopt een goede winkelmedewerker altijd naar de klant toe, nooit erachteraan. Wees proactief!

4. De klant is koning 

De klant staat altijd centraal. Wees dan ook geinteresseerd en neem de klant altijd serieus, ook als je het ergens niet mee eens bent. Blijf altijd rustig en denk in oplossingen, zo zorg jij voor wederzijds respect.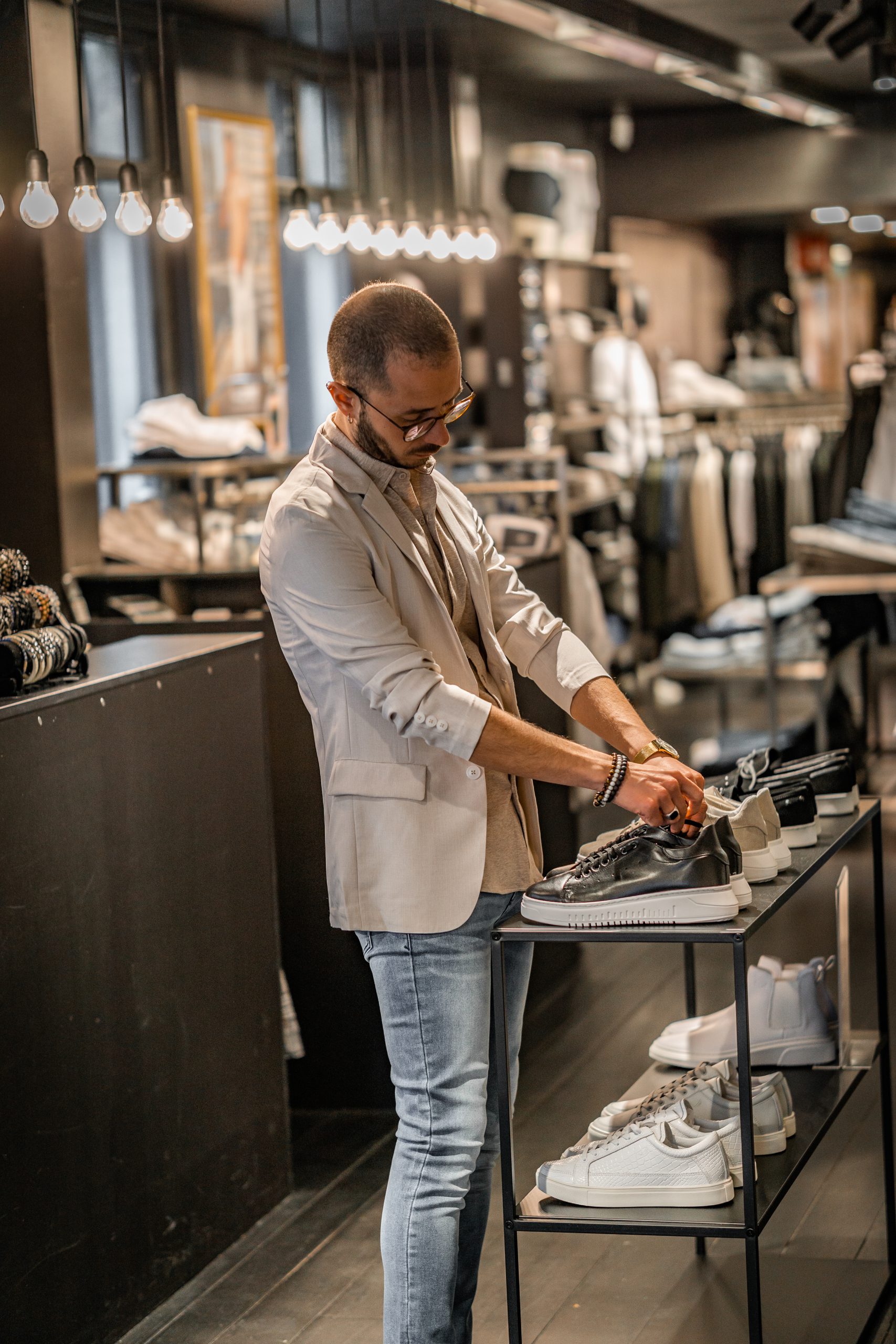 The Dont's
1. Neem nooit een passieve houding aan 

Stilzitten, hangen of handen in je zakken, zijn echte no go's. Ga ook niet slenteren of sloffen, dit laat de klant denken dat je er geen zin in hebt. Een passieve verkoper levert een passieve klant op en dat willen we niet hebben!

2. Laat je telefoon met rust

Klanten zullen je minder snel aan durven spreken wanneer jij bezig bent met je telefoon. De drempel om jou om hulp of advies te vragen wordt dan ook hoger waardoor de klant sneller de winkel zal verlaten zonder te slagen. 

3. Kletsen mag, maar zeg geen verkeerde dingen 

Roddel bijvoorbeeld niet over collega's of de gang van zaken op de werkvloer. Bespreek ook geen privézaken met klanten. 

4. Maak nooit de concurrent zwart
 
Slecht praten over anderen werkt averechts. Benadruk juist de sterke punten van jouw bedrijf en probeer daarmee de klant te overtuigen in plaats van door de negatieve punten van een ander te benadrukken.